Fri, Jun 12th 2020, 14:00 to Fri, Jun 12th 2020, 15:00 (GMT +08:00)
Event Details
Overview
Review video is avaliable now.
You canclick here for reivew also, if you can not loading.
How does your brand stand out in a sea of products competing for consumer attention?


Consider advances in packaging designs and materials. In recent years, the vibrant colors, clear graphics, and snug fit of shrink sleeve labels have added strong visual appeal to packaging of all shapes and sizes. In fact, shrink sleeve technologies have been effective in catapulting many F&B brands to success, and are part of a market valued at USD15.55 billion by 2025. But while they deliver impressive designs, do shrink sleeves also offer greater flexibility, sustainability, and cost efficiency?


In a 30-minute webinar on May 29 (2pm Asia/Taipei), Mr Tony Huang, marketing executive at Dase-Sing Packaging Technology Company Ltd will explain the benefits of the latest technologies in shrink sleeves, and innovative solutions that meet today's competitive packaging requirements.


Based in Taiwan, DASE-SING is a one-stop shrink sleeve packaging solution supplier for various industries, and one of the few companies that can supply film, printing and shrink sleeving machines.


In this webinar you can learn:

• OPC_UA data collection for IOT

• Film down gauging

• High speed application

• Sleeve orientation

• Inspection and rejection for quality control

• Reduction of time to market for new products

• Special films for different product requirement

• Increase recyclability and reduce transportation cost

Speakers




Mr. Tony Huang

Executive assistant of the president.
Procedures
14:00 to 14:10: Introductions and opening remarks
14:10 to 14:40: Mr. Tony Huang, executive assistant of the president
14:40 to 14:50: Q&A
14:50 to 15:00: Closing remarks
Contacts
For more information on the webinar, you may contact:
Mr. Brandon Lin
E-Mail: brandonlin@ringier.com.hk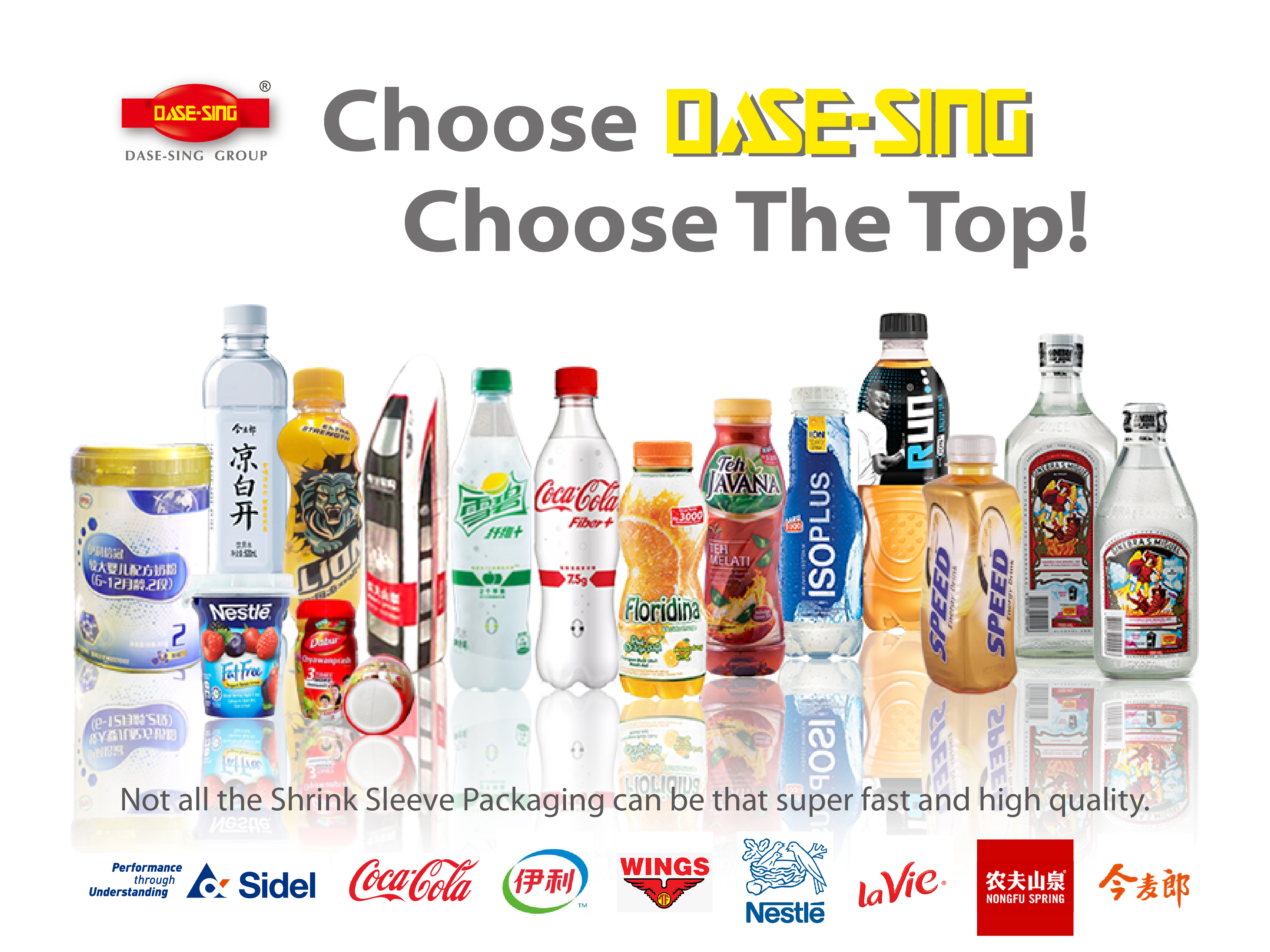 When
Fri, Jun 12th 2020, 14:00
- to -
Fri, Jun 12th 2020, 15:00 (GMT +08:00)
Hosted By
DASE-SING
DASE-SING is a One-Stop shrink sleeve packaging solution Supplier for many other industries. For examples, beverage, dairy product, water, pharmacy, food, daily product and all other industries related to Shrink Sleeve Packaging. We are one of the few companies who supply film, printing and Shrink Sleeving machines.
DASE-SING aims to continuously innovate our products towards development of energy saving and sustainable products for environmental friendly trend.
Our apparatus help to improve the production efficiency for manufacturers to meet the global standards. DASE-SING shrink sleeving machines help on cost reduction on the flexibility of the machine itself. It is capable of alternations for Multi-bottle types with different shrink sleeve designs. Also, we have developed high speed single-head and double-heads sleevers to meet the growing demands for higher efficiency needs.
Another advantage is that, DASE-SING shrink sleeve machines are entitled of making clients' products stand out on the shelves. The reason that we deliver more beautifies finishing eye-catching goods to fascinate consumers in the market. With brand owners themselves are now aware of the importance of an extraordinary commodity product is one type of modus to please consumers. The shrink sleeves are also being utilized as an important tool for attractiveness.
We do supply digital printing to meet a rising trend for limited editions or promotional campaigns. Down gauging is also happening for the shrink sleeves, a few well-known brands are starting to approach us regarding thinner materials for some reasons. One significant objective is "Cost down", environmental protection and global warming consideration.
DASE-SING has More than 30 years of experiences in the packaging machinery and printing industry. We provide our partners with "One-Stop" integrated services and favorable ideal advices; we are able to collaborate to create avant-garde products.
FAQ