Wed, Jul 1st 2020, 09:00 to Wed, Jul 1st 2020, 10:00 (GMT +08:00)
Event Details
Overview
Meet Dow's solution to sustainable packaging - INNATE™ TF Polyethylene Resin for Tender Frame Biaxial Orientation (TF-BOPE). It's breaking through the sustainability limits of traditional PE formulations. Creating all-PE structures to replace BOPA and other non-recyclable polymers. Making packages that use less material, stand up to abuse, look great on the shelf, and are completely recyclable.
Learn more about INNATE™ TF-BOPE resins, the future of sustainable packaging at this webinar.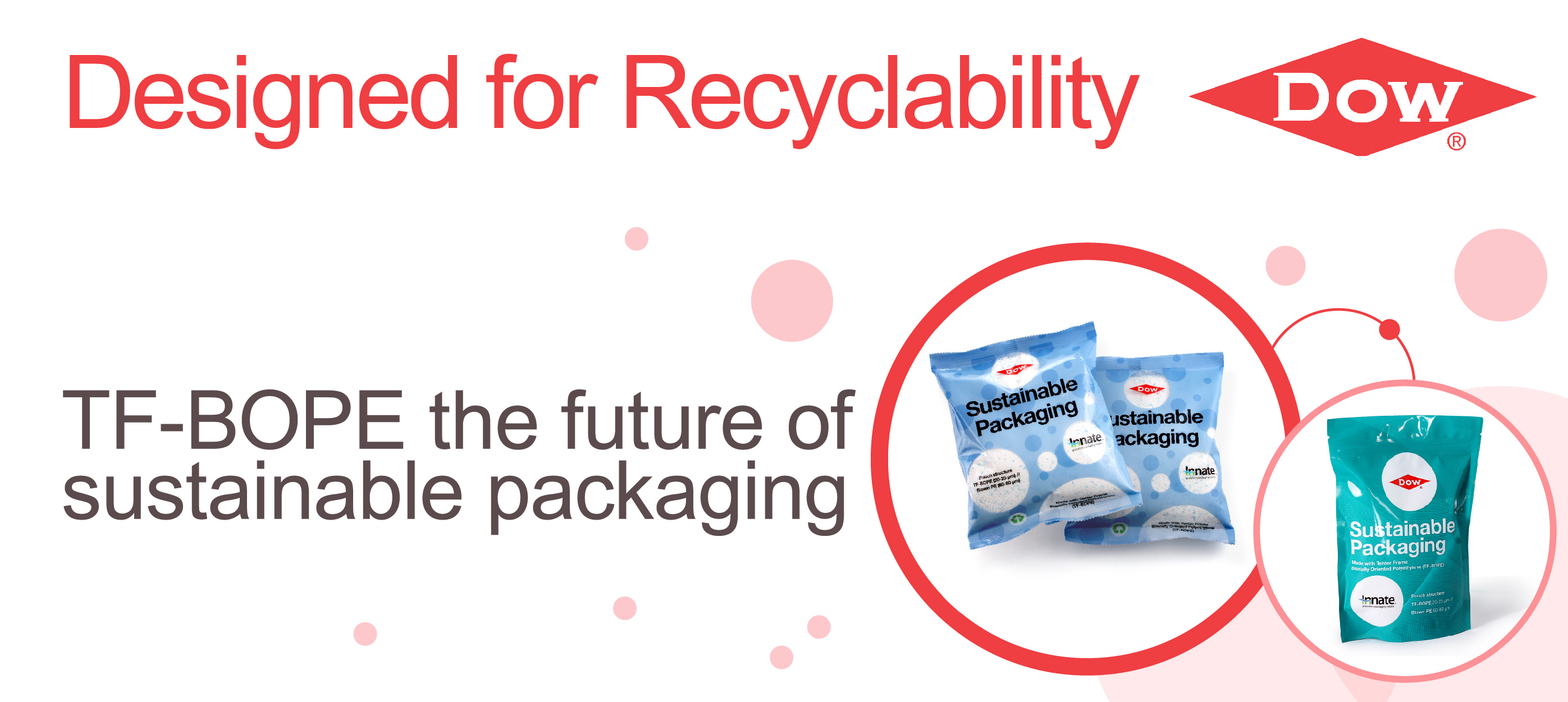 Speakers
Mr Yee Wu Aik

Senior Technical Service & Development (TS&D) Specialist
Asia Pacific, Dow Packaging and Specialty Plastics
Dr Yee is a Senior TS&D specialist who partners and collaborates with regional customers to develop and improve their flexible packaging in applications such as food packaging, home and personal care packaging, industrial packaging and hygiene materials.

Market Development Manager for SEA / ANZ
Dow Packaging and Specialty Plastics
With more than five years of experience in Dow, Jason has a keen understanding of the flexible packaging market dynamics in South East Asia and ANZ. His primary focus is in the development of food packaging technology and accelerating the shift towards a more sustainable packaging ecosystem in the area.
Contacts
Timothy
T. +886-4-23297318 ext.25
E. timothy@ringier.com.hk
When
Wed, Jul 1st 2020, 09:00
- to -
Wed, Jul 1st 2020, 10:00 (GMT +08:00)
Hosted By
Dow
About Dow
Dow (NYSE: DOW) combines the power of science and technology to passionately innovate what is essential to human progress. The Company is driving innovations that extract value from material, polymer, chemical and biological science to help address many of the world's most challenging problems such as the need for clean water, clean energy generation and conservation, and increasing agricultural productivity. Dow's integrated, market-driven, industry-leading portfolio of specialty chemical, advanced materials, agrosciences and plastics businesses delivers a broad range of technology-based products and solutions to customers in approximately 180 countries and in high-growth sectors such as packaging, electronics, water, coatings and agriculture. In 2015, Dow had annual sales of nearly $49 billion and employed approximately 49,000 people worldwide. The Company's more than 6,000 product families are manufactured at 179 sites in 35 countries across the globe. On June 1, 2016, Dow became the 100 percent owner of Dow Corning Corporation's silicones business, a global company with sales of greater than $4.5 billion in 2015, 25 manufacturing sites in 9 countries and approximately 10,000 employees worldwide. References to "Dow" or the "Company" mean The Dow Chemical Company and its consolidated subsidiaries unless otherwise expressly noted. More information about Dow can be found atwww.dow.com
About Dow Packaging and Specialty Plastics
The largest business unit in Dow, Packaging and Specialty Plastics (P&SP) delivers annual revenues of ~US$14 billion and is one of the largest materials suppliers to the global packaging industry. With 3,800 employees, 48 plants and 28 sites spread across 16 countries, the business focuses on high growth markets in food packaging, industrial packaging, personal hygiene, and transmission pipe. P&SP is a leading innovator and collaborates across multiple value chains on new and improved products and applications that meet or exceed customer expectations. Visit P&SP website at www.dow.com/en-us/packaging for more information.
FAQ